Welcome to the Food Envy series, where we take a look at some of the dishes we've particularly enjoyed at Time Out Market Montréal. This week, we're doing a deep dive into a bowl of fries, cheese curds, chopped Portuguese chicken and more from Campo that gets us mopping up drool every time we think about it.
It's a mountain of Portuguese chicken, a one-two fistful of cheese curds and São Jorge cheese, a signature poutine sauce with just enough kick to it, twice-dunked fries and chorizo chips: The quintessence of decadence, or a perfect marriage between Quebec and Portugal—whatever you call it, it's one of the most delicious things you can grab in downtown Montreal.
Don't believe us? You'll understand as soon as your fork gets a perfectly stacked bite of crispy, chewy, gooey, and crunchy textures: The sliced and fried chorizo with fries with barely blackened ends; the São Jorge cheese melting on the cheese curds; perfectly caramelized pieces of chicken; a ladle full of seriously sumptuous sauce.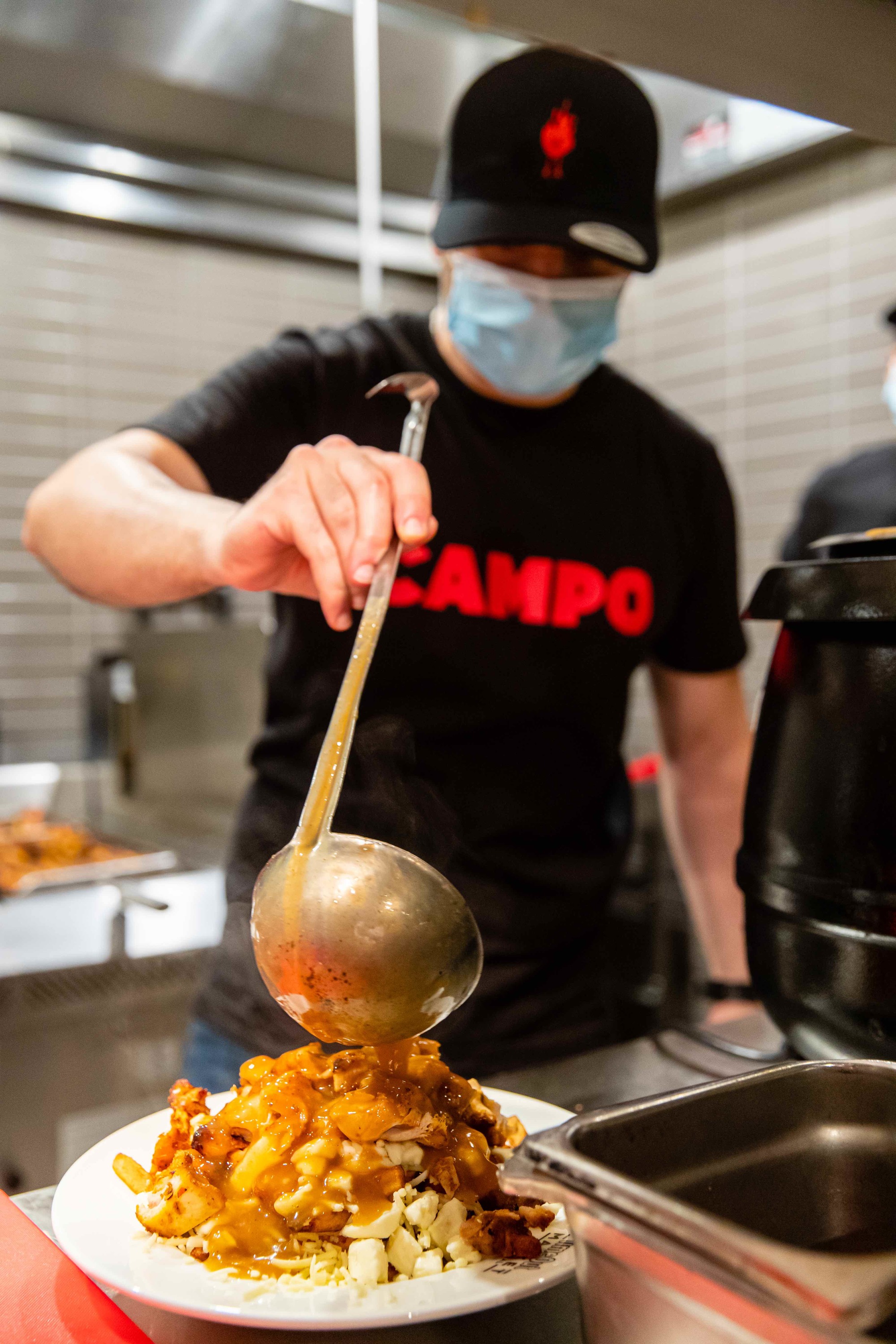 "We roast the chicken bones to add complexity to our broth, and to give it a deep color," Karim, Campo's manager, tells us.
Without revealing everything—but just enough to give us an idea—he says that the kitchen uses several fine herbs, vegetables and garlic, as well as a final touch of piri-piri sauce for the extra kick when making the essential gravy (and fun fact: while we were discussing this creation, we found out that this famous sauce is entirely gluten-free).
While a relative upstart in the world of Portuguese chicken in Montreal, Campo's recipe is well-established thanks to their process, marinating for more than 24 hours before grilling—as tradition dictates—on a spit before topping it with their homemade sauce at the very end. You'd better believe that once they arrived at this recipe, they wouldn't dream of changing it for the world.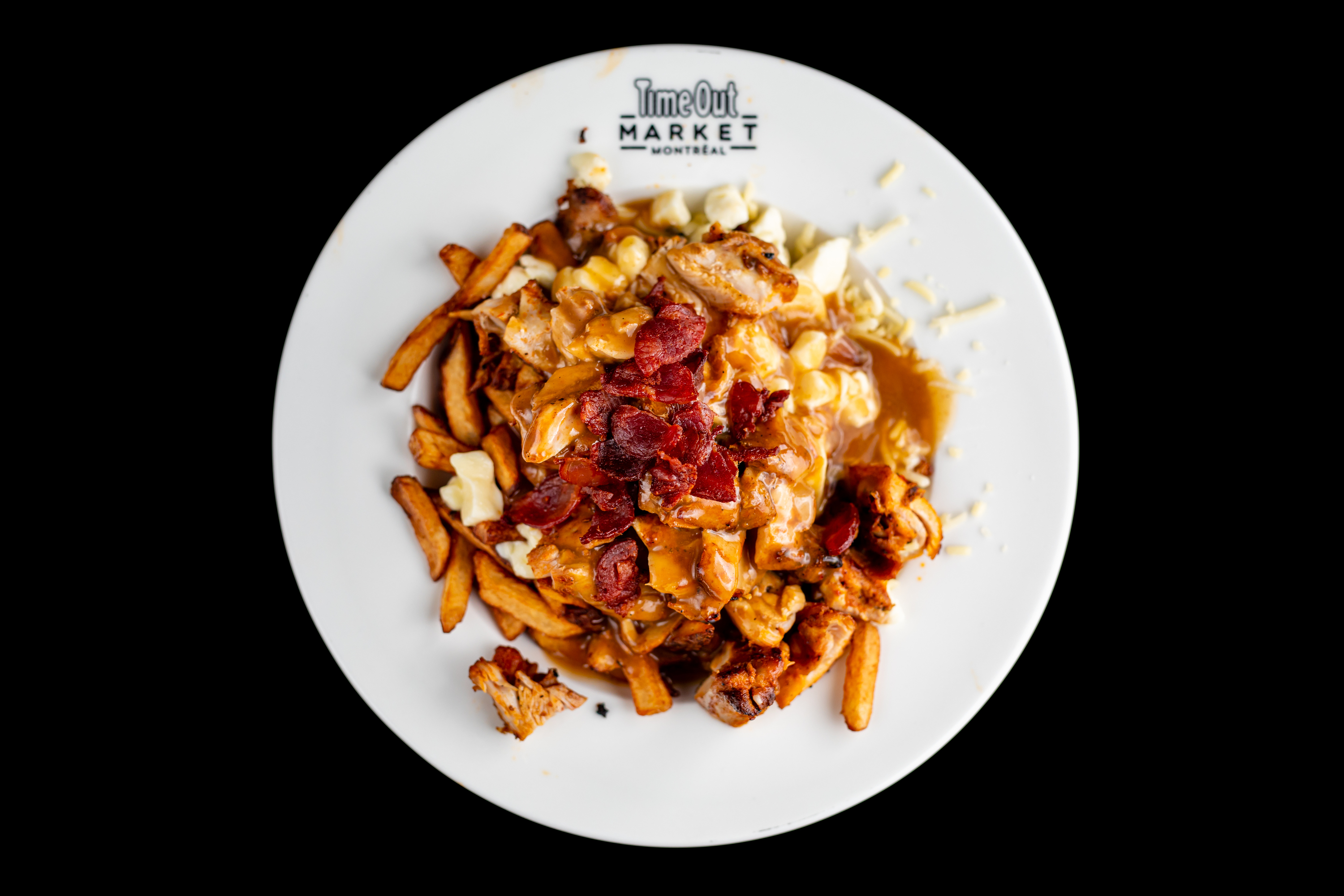 Campo and its delicious poutine is available at Time Out Market Montreal (niveau 1, 705 Ste. Catherine St. West).
The latest from Time Out Montréal
- Time Out Market Montréal's new coffee and donut shop is handing out free coffee tomorrow

- A free hedge maze with gin tastings has appeared in Old Montreal for the weekend (PHOTOS)

- Here's why you need to visit Les Guinguettes, a Montreal take on Parisian open-air terrasses

- Old Montreal just got a lobster bar called Pincette because of course it did

- An Asian night market full of street food is taking over Montreal's Chinatown, and admission is free